1.12.2022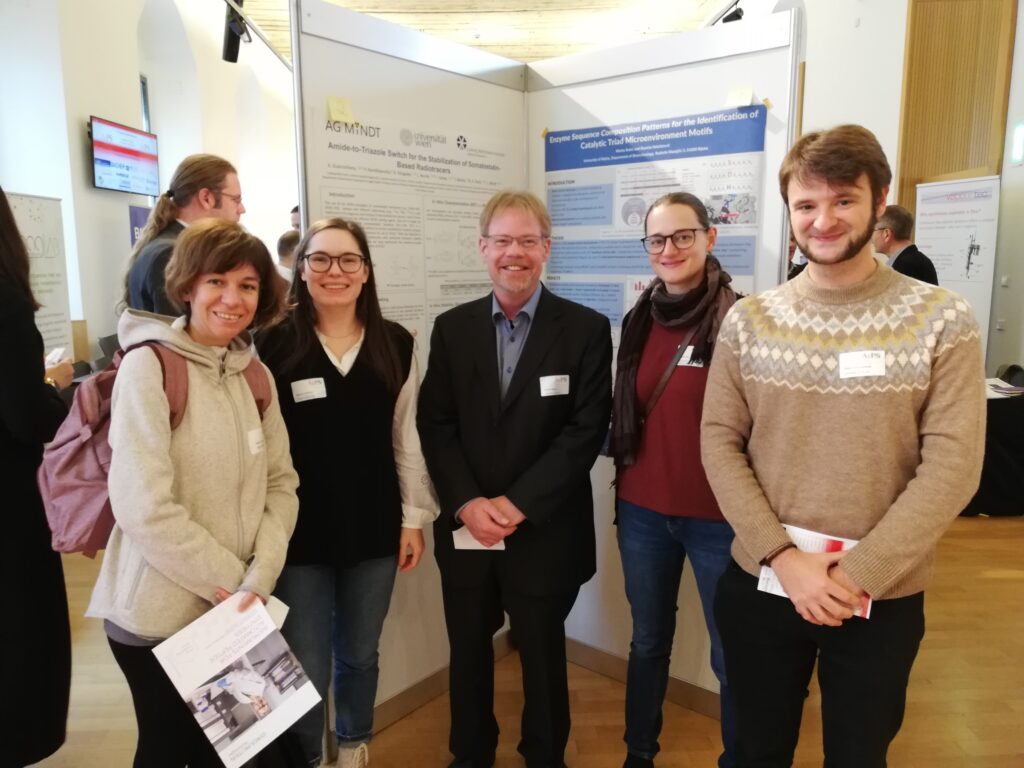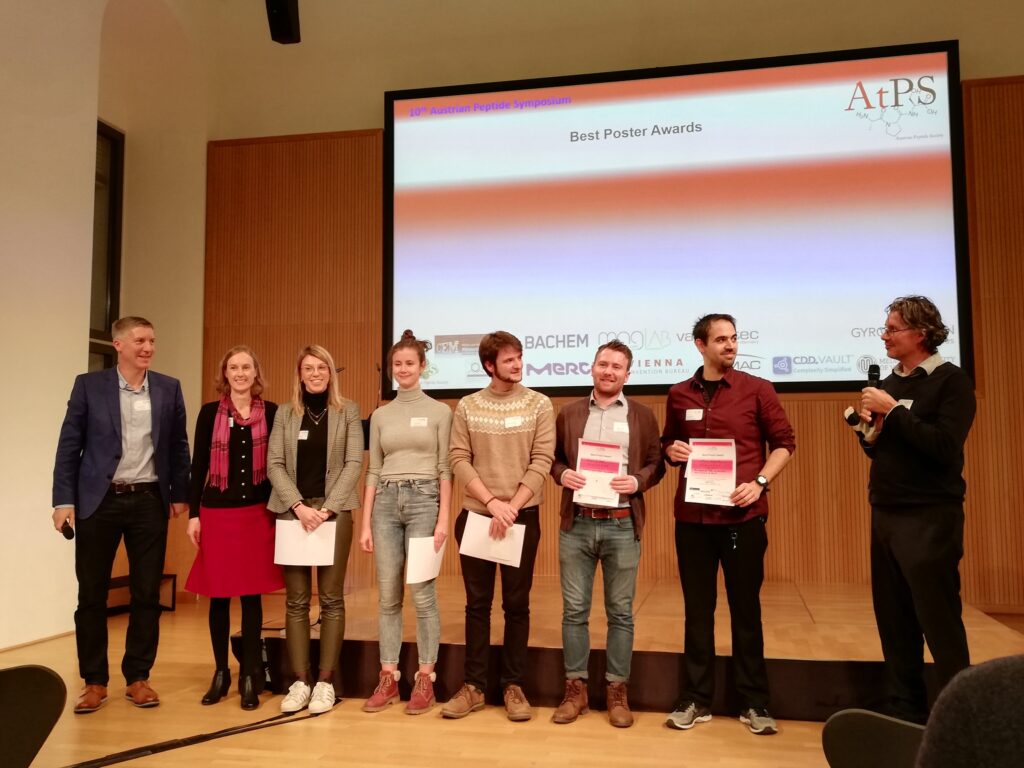 At the Austrian Peptide Symposium 2022 in Vienna, Tom Mindt gave an invited lecture on Metabolically stabilized triazolo-peptidomimetics for tumor targeting. Xabier Guarrochena joint the effort to spread the joy on triazolo-peptidomimetics by giving two poster presentations on related topics.
Xabi won the best poster award – congratulations!
Nice local meeting with interesting contributions from all over the world.